After a short hiatus, Photos of the Week is back! Here are a few random moments from late summer Saturday and mid-week training.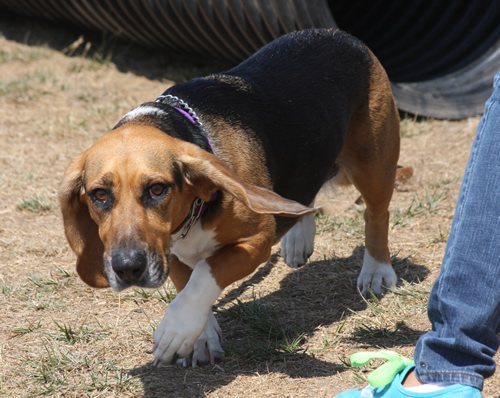 "Better watch what you say, my bionic ear hears everything!"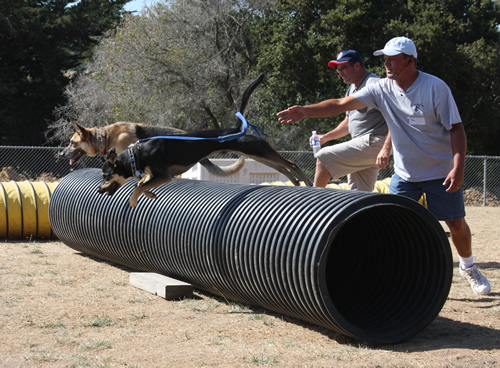 Two shepherds gracefully demonstrate their Grand Pas de Deux and show they are beautifully in-synch in their side-by-side Grand Jete. Their handlers, sadly are not.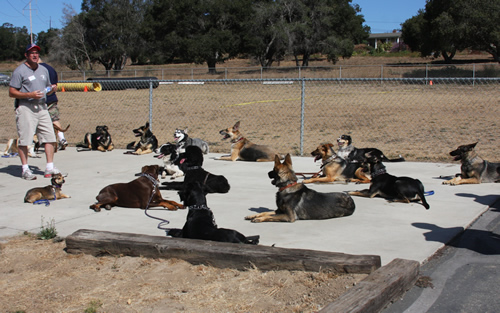 Union workers protest low training wages and demonstrate with a sit out of the training field. Management begins negotiations with a hose.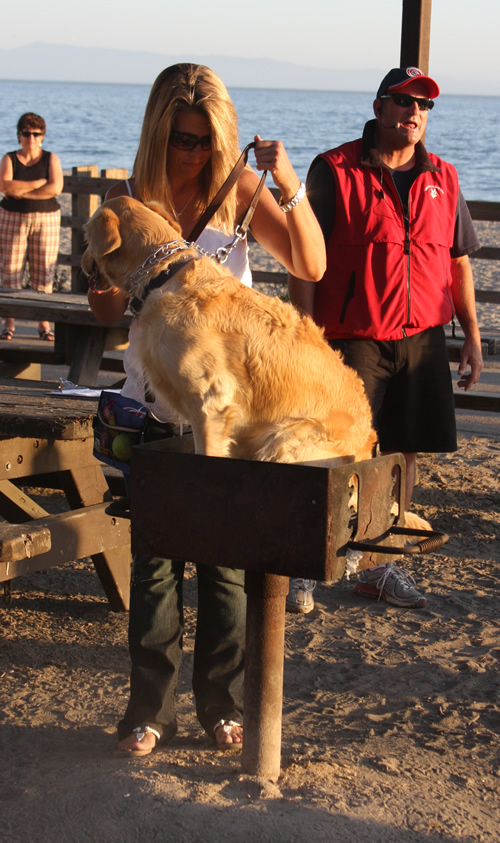 "Err…mom? When they said hot dogs for dinner, I didn't think you were going to grill me up!"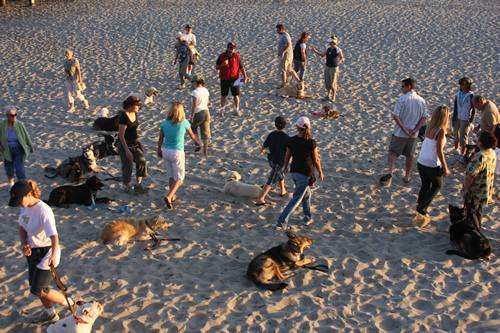 "Hey, the humans are all taking off, but they aren't leaving any beach balls, blankets, sun tan lotion or soft drinks. Don't they know how to have fun at the beach?"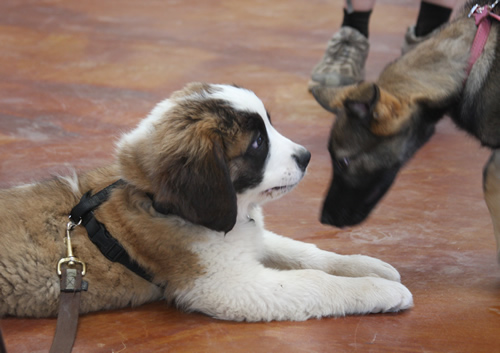 "Hey big fella, I'm new here. I'm not looking for any trouble. Just mindin' my own dog business."
"It's ok little fella, I'm just wonderin' what  you had for dinner last night."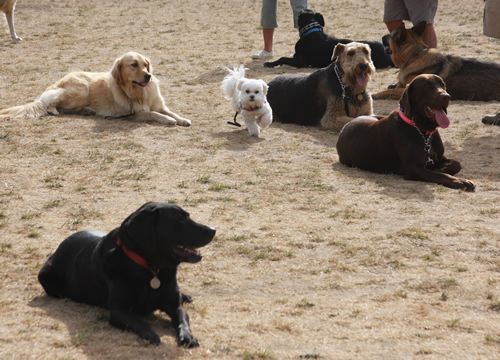 Casper demonstrates being a little dog in a big dog world ain't no big thing.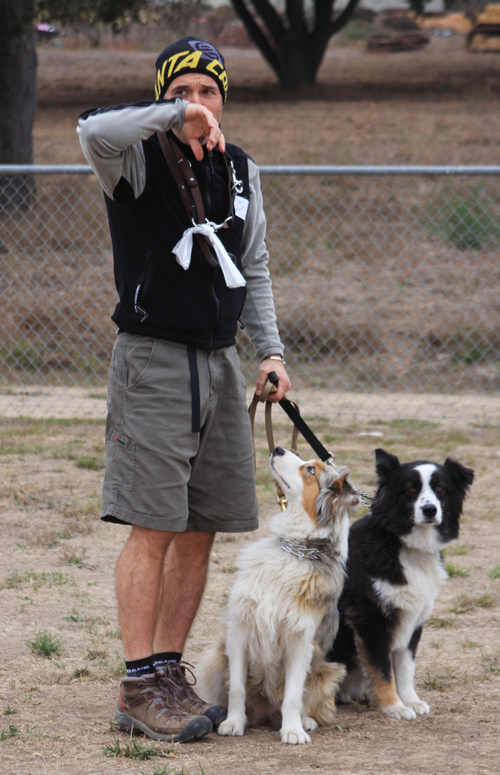 Cheyenne looks aghast. "Dude, a little old spice wouldn't hurt you!"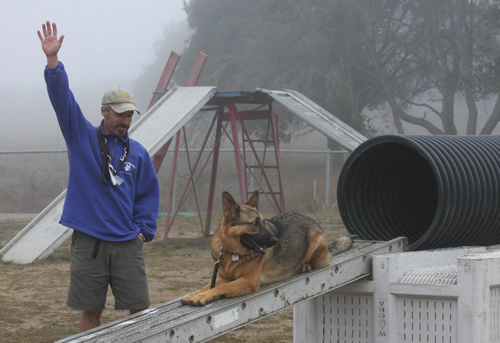 Dan tells his dog Rolf, "Don't listen to those Aussies. A little dab does me every day. Just take a quick whiff."
Rolf replies, "Dude, I'll take your word for it."
Leave a comment