Last month, The K-9 Clinic and clients participated in demonstrating obedience, agility, service work and general good social skills at Surf City Coffee Company in Aptos. Dogs are welcome at Surf City's conveniently enclosed area for customers who like to enjoy their coffee with their best friend. In an unfamiliar environment, The K-9 Clinic dogs with ease, showed off their skills agility (climbing over and under chairs), therapy dog service and bark alert.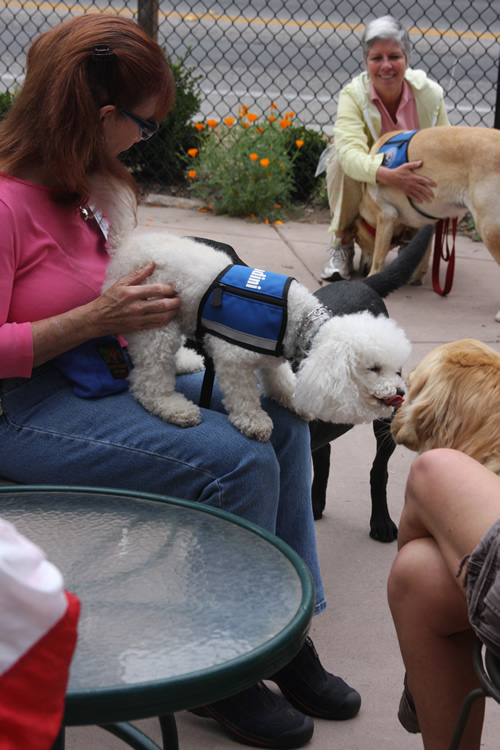 "Hey blondie, do you come here often?"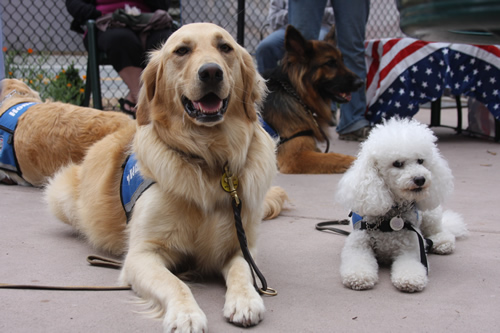 Houdini the poodle asks, "What's a nice gal like you, doing in a place like this?"
"I may be blond, but I sure don't fall for those smooth lines Houdini!"
"Am I overdressed for this restaurant?"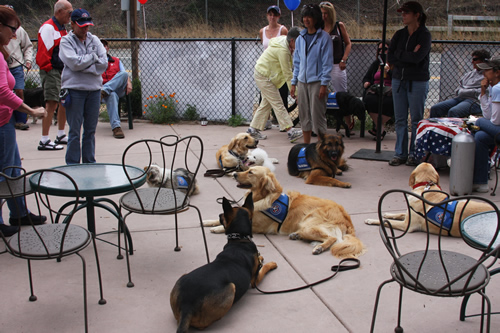 "What's everyone standing around for?"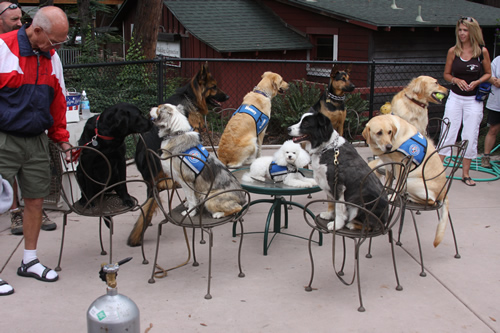 "This is more like it! Chairs are for sitting. Now if we could just get some service… Waiter!"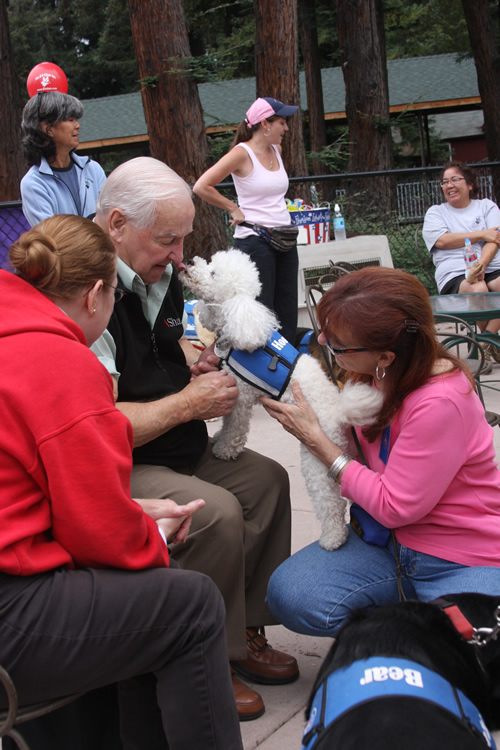 Houdini giving "therapy dog" service to a visiting customer.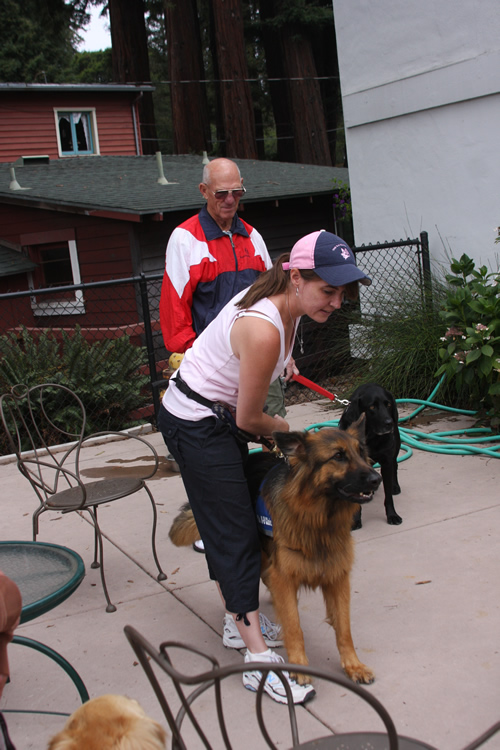 Dakota getting ready to alert her mom to a strange fella. She waits for mom's signal.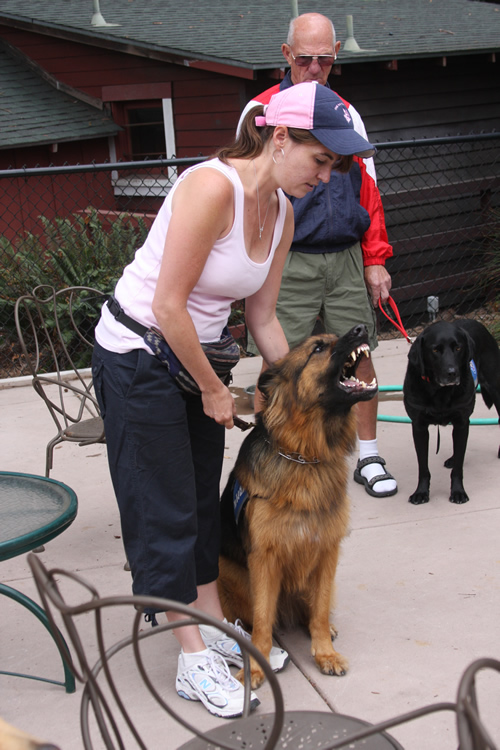 On Mom's request, Dakota goes from sweet to action-alert in 0.6 seconds.
"Mom! There's a strange looking person who doesn't belong here!!!"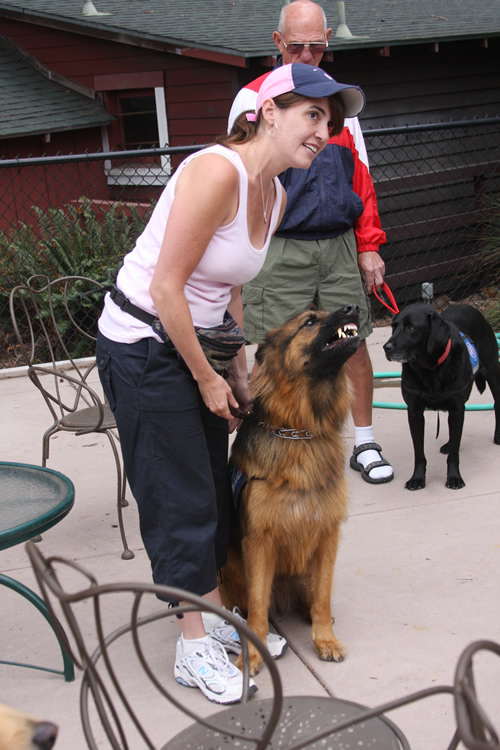 "Thank you Dakota, you can turn off the code red."
"Well, Ok, but let me just show my beautiful smile one more time."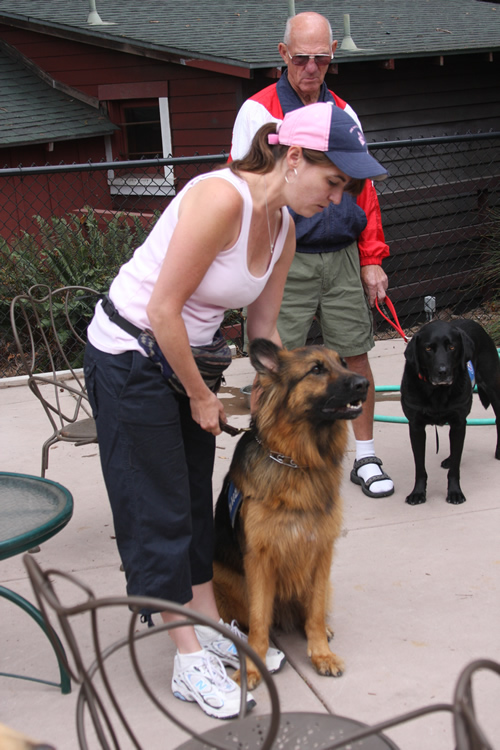 And Dakota returns from action-alert to sweetness in 0.6 seconds.
"But I'm still watchin' you Uncle Lance!"
Leave a comment