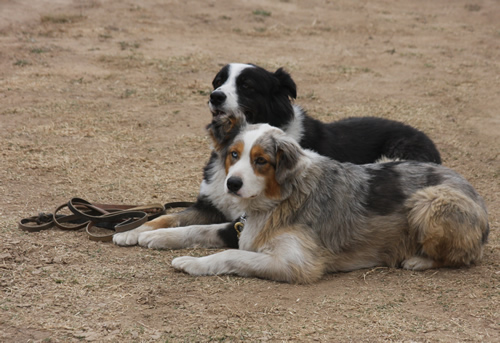 "Don't hate us because we're beautiful."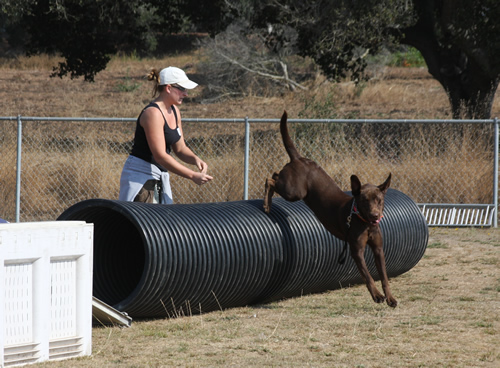 "If I flop these ears really fast, do ya think I'll catch some air?"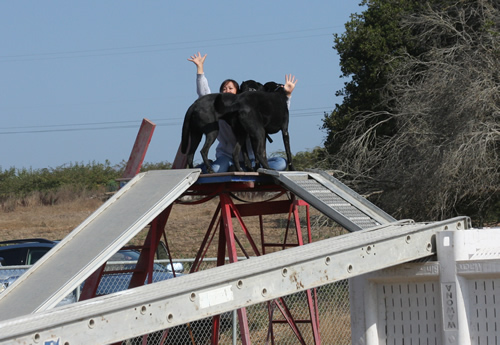 "Hey, I'm up here, under the big black dogs."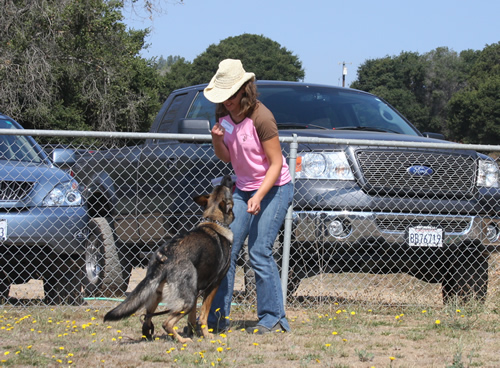 "Whatchya got there in that hand there mom? Something delicious?"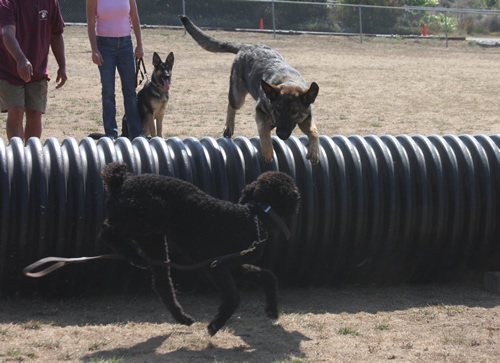 Woopsie! Traffic Jam!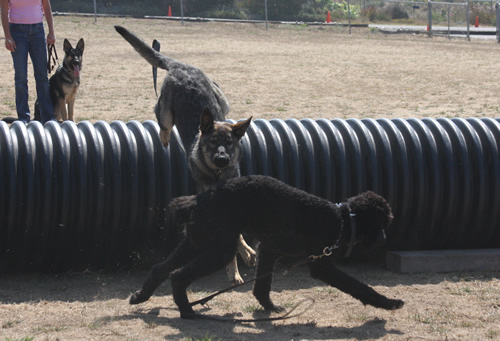 "Hey man, no time to talk. Mom's calling. Check ya later!"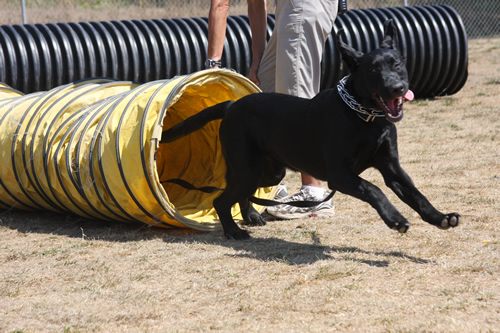 "I can taste that delicious treat I'm running to right now!"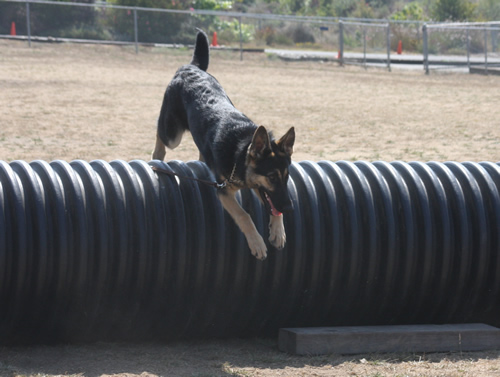 "Wee. Tastey treat here I come!"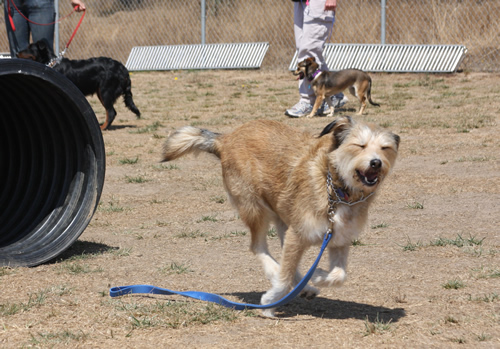 "There's no place like home. There's no place like home. Darn where are those rubby slippers when you need them?"
"Dude, it's kind of cool in there. It's all dark and smells like … dogs!"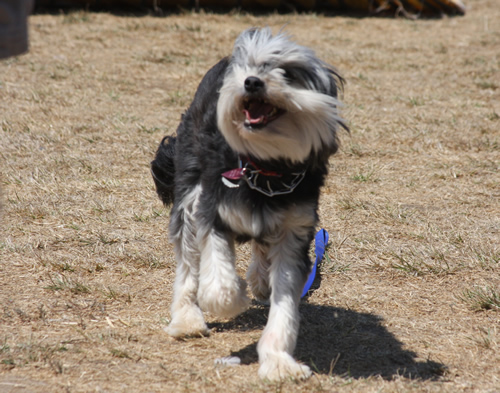 "Hmmm… This recall exercise might go better if I could just see you. It may be time for a hair cut!"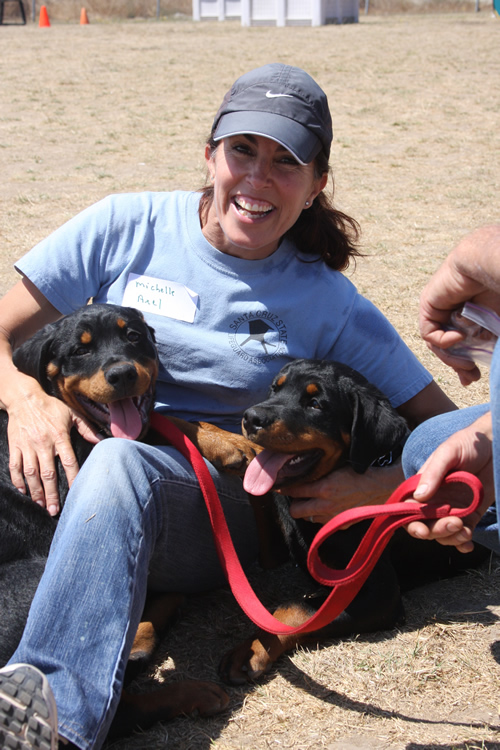 Why the long face Michelle?
Leave a comment