What could possibly go wrong? Not a thing! Since The K-9 Clinic trains you to be dog trainers, everything was smooth sailing at the Wednesday evening La Selva Beach class. Well, except for a few surprises here and there, all dogs were exeptionally behaved!  All through the summer, The K-9 Clinic offers real world training on the beach, at dog parks or at The K-9 Clinic  for Open Field agility training. Check the calender to see what's in store for the coming weeks!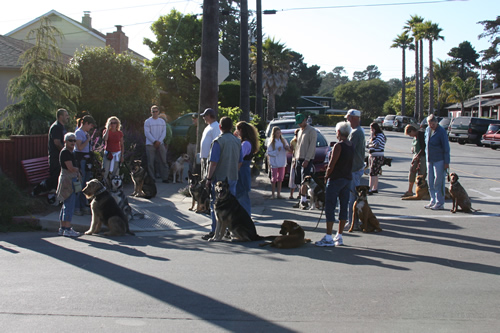 K-9′s meet at the corner of "Good Dog Street" & "Well-Behaved Lane" to mingle before they go to work.
"Hey, if we're mingling, where are all the hors d'oeuvres?"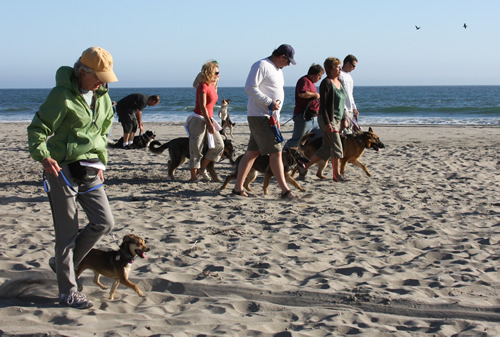 All good training requires a good warm up.  It's a hard life when we're forced to warm up on a sunny beach.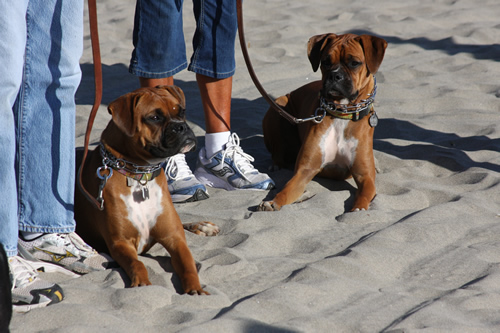 "Have we met before? You look so familiar to me!"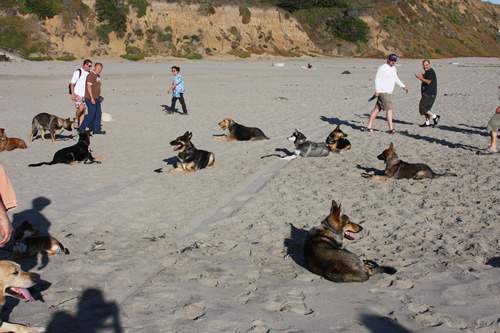 "We're chillin'. We're cool."
"What's black and pink and wet all over?" Bi-color noses are the coolest!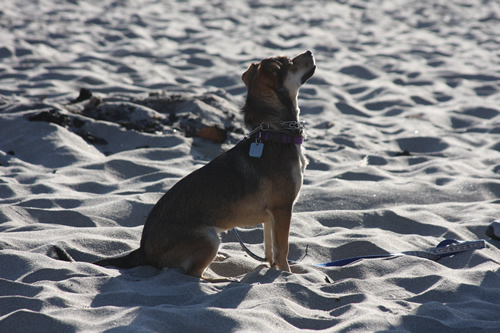 "It's a bird, it's a plane. No, even better! It's mom, holding a treat! I'll take that treat off your hands now, if you'd like."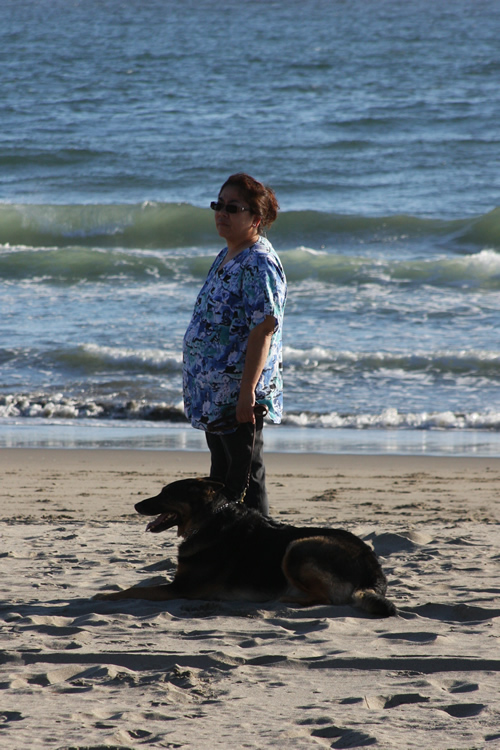 "Why is this stuff called 'work?' Most of the time is spent laying down, on sand, in the sun next to an ocean.  Explain the 'work' part to me again?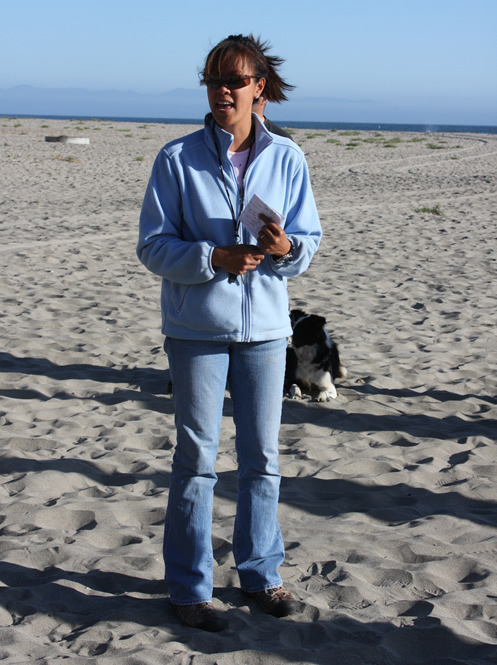 Our K-9 Clinic Trainer thinks fast on her feet and brought an assistant to help!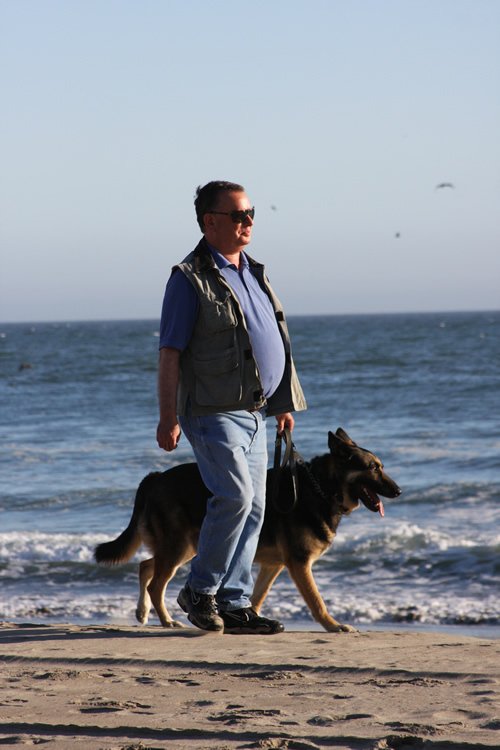 "Hey pop, this is the nice life. What do you say we just stay here for the evening, and the next and the next…"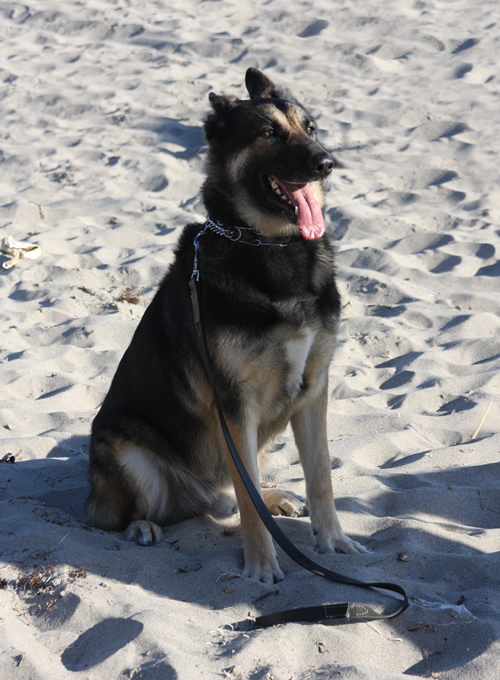 "Waiting for your next request! Shoooowww me the hot dogs!"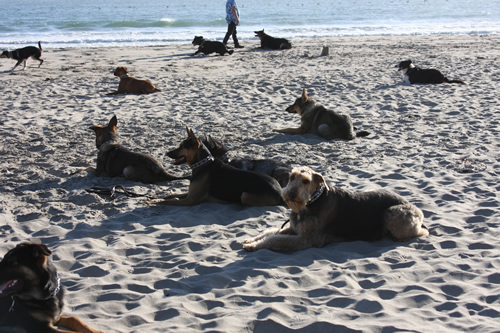 Poppy the Airedele shows how much she loves chillin' at the beach.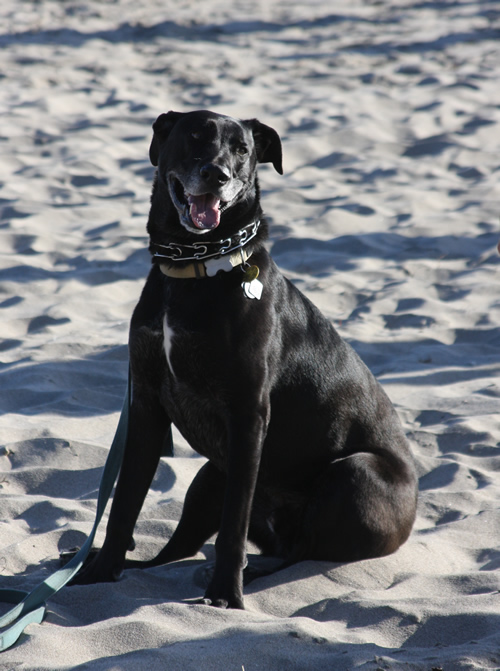 "How much longer do I have to sit and look handsome before you hand me that hot dog?"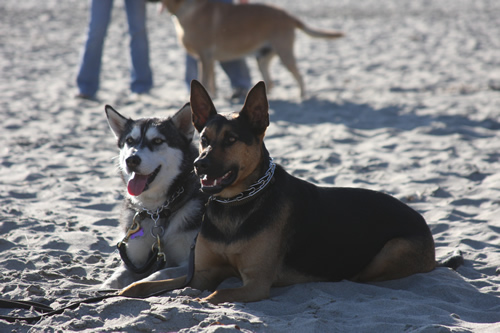 "Hey there's a flock of seagulls over there. Let's make like a tree and leave."
"Keep talking. I have a lot of room left in these ears yet."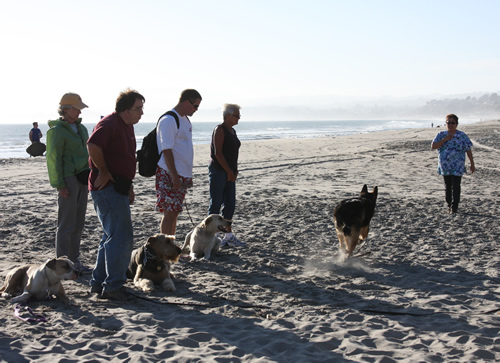 "I do not see a running dog. I do not see a running dog. I do not see a running dog. Oh, I just got called good dog!"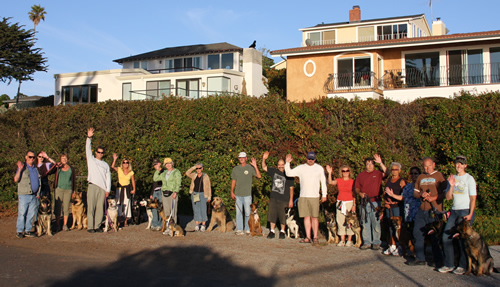 "Thank you La Selva for hosting our Beach Class and The K-9 Clinic for finding new ways to have fun with our dogs!"
Leave a comment