Each week we'll feature a few snap shots of The K9 Clinic dogs doing what they do best: being good dogs! Look for your dog's photo on this site. We have hundreds of photos to search through and upload so be sure to check back each week. We're certain your dog will show up on the home page sooner or later!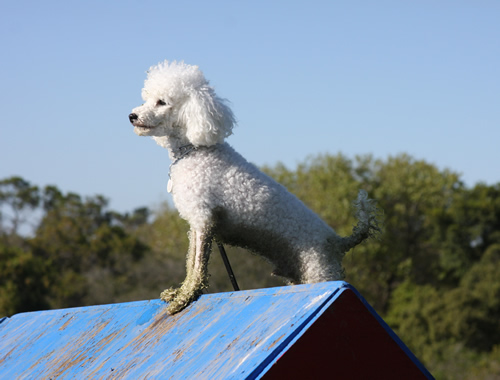 Houdini shows us a little dirt doesn't keep him from looking good on the agility course!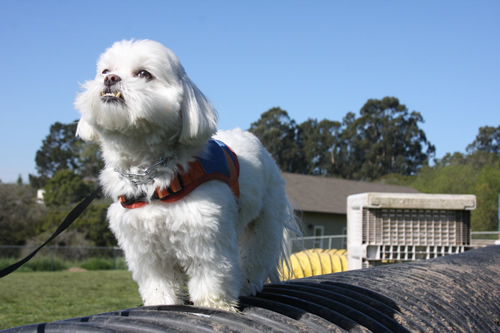 Casper exclaims, "I'm King of the World!" King or canine, Casper makes it looks so easy to balance on a round tube!