If you'd like to do more with your dog, The K-9 Clinic offers a variety of specialty training programs. Held in group or private sessions, each program provides a positive outlet for your dog's active mind. Ask about our programs to find out which one is right for you and your dog!
Personal Protection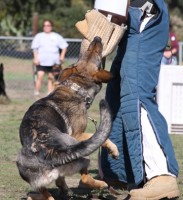 A self-paced program designed for the whole family, the Personal Protection Program trains you and your dog to protect in a potentially life-threatening situation. To ensure quality control and minimize liability risk, every dog is tested and evaluated before being selected for this program. To enroll in this course, dog and handler must have successfully completed a minimum of three obedience programs offered at The K-9 Clinic.
Search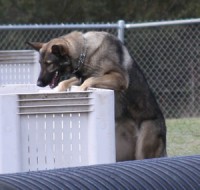 Structured to teach both dog and handler to find a "lost" person or item, dogs are taught to use air-scent to locate the person or item under various conditions. All dogs are tested and evaluated prior to enrollment.
Agility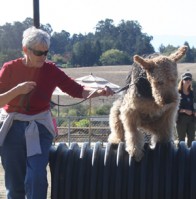 Agility is a fun class where the dog is led by the handler over, under and through a series of obstacle courses. This course builds upon obedience work by training the handler to remain in control while the dog is maneuvering through the agility course. This class is held Saturdays at 10:00AM. Participants must have successfully completed at least two obedience classes to qualify.
Therapy Dog Program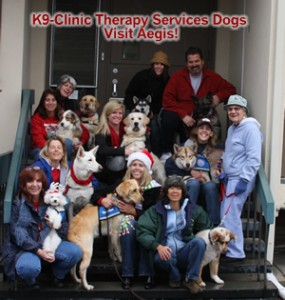 Therapy Dogs Class is designed to educate our handlers and their dogs on proper techniques when visiting local hospitals, schools, or nursing homes. Our goal at The K-9 Clinic is designed to bring affection, comfort and companionship to those that may be in need. Dogs must not be aggressive towards other people or animals. To qualify, participants must have successfully completed two obedience sessions at The K-9 Clinic and received their ABC Certification.