Camps and clinics are designed to meet the specific training needs of your dog. Experienced trainers work one-on-one in real-life situations, such as the beach, parks and public places.


Boot Camp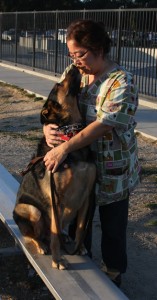 Let us fix what you either cannot fix or do not have the time to fix.
Obedience – dog doesn't come when called or "down stay" on command; pulls you while on leash; does not obey when off leash.
Behavior - aggression, excessive barking and confidence building.
The K-9 Clinic trainers can work on your dog's training much more efficiently and successfully than you because training dogs is what we do best! Dogs will be socialized with other animals, adults and children. Every dog is different and not all have the ability to transfer what they have learned back to the family. A Boot Camp evaluation prior to enrollment is necessary to determine if we can improve your dog's obedience/behavior. During this evaluation we will determine the length of stay and pricing. Dogs from eight weeks to eight years are eligible.
Boot Camp includes indoor boarding & transfer sessions during and after Boot Camp to teach methods of training to you and your family. Reasons for Boot Camp vary from "I don't have the time" to "I don't know how to fix the problem."


Day Clinic
The Day Clinic is designed to target specific problem areas such as "my dog won't stay down", recall, or heeling. If a Boot Camp is not ideal for either the dog or the owner, day camps are a great way to help the owner and their dog. At the end of the day, we transfer the dog back to the owner.